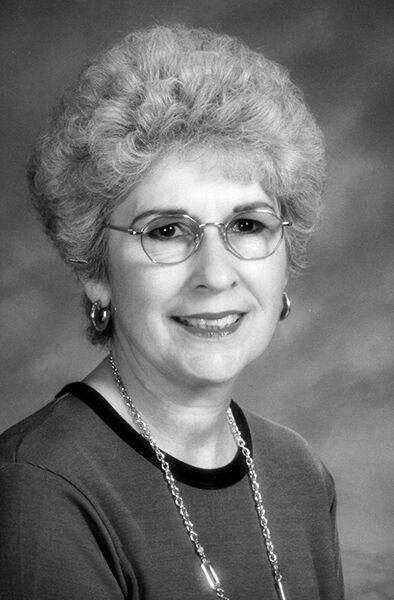 Patricia Ann (Pat) (Mangum) Kibbe from Seguin went to meet her Lord on October 29, 2021.
Pat was born January 9, 1942 in Reading, Pennsylvania. She moved with her family to San Antonio at a young age, where she graduated from Edison High School in 1959. She received a teaching certificate from UTSA in 1977 and taught for over 20 years. years in San Antonio, Bulverde, Hondo, Kerrville and Seguin, where she worked at Patlan Elementary School. Most of her teaching years were spent helping children who had difficulty reading, and she derived great satisfaction from her work.
Pat enjoyed spending time with his grandchildren and great grandchildren and taking care of his cats. She loved to read and sew and loved oil painting. She also loved to travel and traveled the United States and Canada and visited China, England and Israel.
She generously gave of her time to each church to which she belonged. She had a gift for working with children and used it to teach them about the love of God. For the past several years, she has been active in the Marion Country Church and has volunteered many hours in the Attic, a food and clothing ministry provided by the church.
Her parents, Tommy and Florence Mangum, and her daughter, Kristi Knox, predeceased her.
She is survived by her husband, brother Neil Kibbe, and they celebrated their 60th wedding anniversary in September. She is also survived by her daughter, Deanna Lynn Brunner and her son Neil Scot Kibbe; sons-in-law Kevin Brunner and Keith Knox; grandchildren Alyssa Eby, Blaine, Cale and Evan Brunner, and Karly Knox; and great-grandchildren Ava, James, Gabriel and Elias Eby; and his sister Marilyn Thomte.
The family would like to thank the staff at The Brooks of Cibolo for their care and kindness.
A visitation will be held on Friday November 5th from 4 to 8 p.m. at Goetz Funeral Home, 713 North Austin in Seguin. A celebration of her life will be held on Saturday, November 6 at 2 p.m. at the Marion Country Church, 1005 FM 1078 West, Marion.
Memorial donations can be made to Alzheimer's Texas (7000 N. MoPac Expy # 200, Austin, TX 78731) and Country Church Attic (PO Box 421, Marion, 78124).